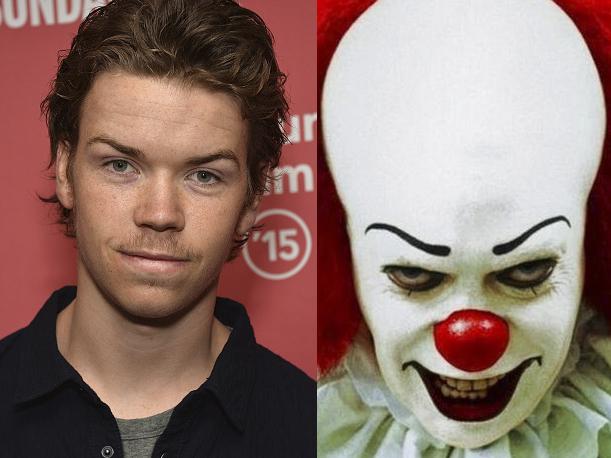 The remake of IT
It's been a while now since we have heard about the remake of IT, based on the novel by Stephen King.
In 2012 the director Cary Fukunaga had announced to have signed for an adaptation of the screenplay, together with Chase Palmer and David Kajganich.
For those who do not know the plot of the book, and the film story line even if adapted, this is it: in the 50s a group of children is fighting against an evil force that comes their way in the form of a clown.
Thirty years later, as adults, they find themselves to have to fight again against him.
The new script
After working on it for several years, and after discarding several screenplays that did not seem suitable, Cary Fukunaga decided to start from scratch.
It was disclosed that there would be major changes due to the adaptation, although the form of 2 movies would be maintained, including the transposition in another time period.
If the book and the original film were set in the 50s before and then in the 80s, this script had the children's story to take place in the 80s and the adults' one in our days. This would have surely resulted in significant changes, impossible to avoid.
As for the character of the clown the director Pennywise had initially thought about the actor Ben Mendelsohn, who, however, refused due to other work commitments.
The choice would then move onto other actors including Will Poulter.
The abandonment of the director
Unfortunately, this summer the director said that he will no longer be directing the remake of IT.
He did not give clear answers on why his decision was made, but only said that there were misunderstandings regarding the style of the movie with its collaborator. According to him, he wanted to make a different film, a high-profile one with contemporary characters, but found no cooperation from other members of staff and thus decided to leave the direction.
We do not know exactly what details of the script caused these clashes of opinions, but Stephen King is said to have viewed it and liked it. 
Now the direction is said it will be given to the Argentinian Andrés Muschietti, who also intends to make a film in two parts.
Do you think it is possible to make a remake of a cult film as IT without encountering public criticism and comparisons with the first film?