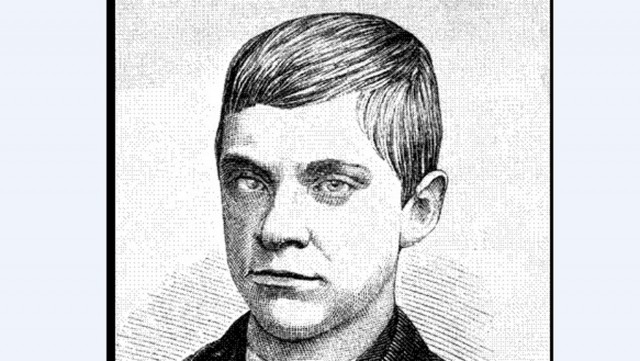 Jesse Pomeroy was an American criminal who tortured and killed many children from the age of 12 years. His story shows many similarities with that of another baby serial killer: Cayetano Santos Godino.
Biography
Jesse Pomeroy was born in Massachusetts in 1859 and lived with his mother, father and older brother, Charles Jr.
His father was an alcoholic who frequently abused his children. When he was angry he would bring them in a shed where he'd undressed and beat them to calm himself down.
Jesse was of very big build for his age and his right eye had neither iris nor pupil. He was introverted and a bit of a loner and as a child he was the victim of bullies in his neighborhood. 
As many murderers and serial killers he tortured and killed several animals belonging to the family and to the neighbors.
The first assaults
In 1871 and 1872 cases of children lured into isolated areas and assaulted by a boy not much older than them began to be reported to the police.
The first was William Paine, four years of age, who was found one day in a small hut, his hands tied to the roof and his back full of wounds. No one was prosecuted for the crime.
The second victim was Tracy Hayden, seven, bound and tortured by Jesse. Tracy had black eyes, broken teeth, a fractured nose and his torso was covered with wounds. Nobody was ever sued but it was said that the assailant was a brown-haired boy.
In 1872 it was the turn of Robert Maier, eight years old, who was stripped and beaten with a stick and was forced to swear. Maier also said that while Jesse hit him, he masturbated.
The police then began to question teenagers with brown hair but, while rumors kept spreading, at some point the description was distorted and the police began to search for a teenager with a beard and red-hair.
Jesse Pomeroy was therefore free from suspicion and continued his assaults.
In the same year, in June, the victim was a seven-year-old boy who was beaten until Jesse reached an orgasm.
The police at this point put a bounty of $ 500 on the mysterious criminal's head and Jesse's mother strangely decided to move house.
It is thought that the mother had suspicions on her son, but never reported him to the police.
Jesse continued to collect victims, this time beginning to bite and to use knives to inflict torture. One of his victims, Robert Gould, five, finally gave a full description of his attacker, giving even the detail of a completely white eye.
While walking near the police station, Jesse was recognized by one of his victim and was immediately arrested and subjected to interrogation.
Under threat of being put in prison for 100 years, he finally confesses everything.
He was sentenced to remain in a reformatory until the age of 18 but his mother began to fight to get him out.
Jesse spent only 15 months in juvenile before being released.
The murders
Then in 1874, at age 14, he was released on bail and his mother and brother promised to keep him under control.
Two months after his release, a little girl, Katie Curran, entered Charles Jr,'s newsagent shop where Jesse was at the time, and asked for a notebook. The boy said that he had finished them and had to go looking for one in the basement.
The little girl, ten years old, followed him quietly but when she arrived in the basement she was brutally slaughtered.
After killing her Jesse wiped the blood away and returned to the store as if nothing had happened. Katie's mother, not seeing her coming back home, alerted the police but one witness claimed to have seen someone push her into a train carriage and the case was dismissed as kidnapping.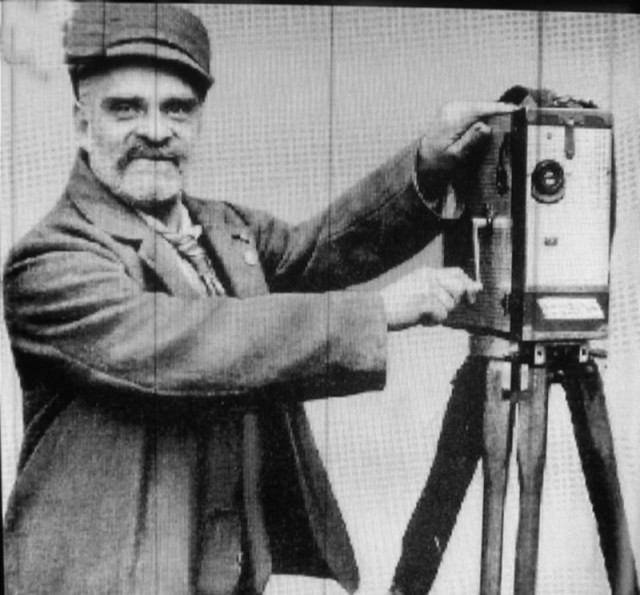 Before hitting his second victim Jesse Pomeroy attempted another murder, another child, but because of inconvenient witnesses being in the way he could not vent his instincts and so little Harry Field was saved. The same fate, however, did not touch the little Horace Millen, just four years old.
He was attracted with a pastry and, once brought in an isolated area, Jesse attacked him with his knife. His body was found by some kids who immediately warned adults.
According to the autopsy the little body showed many defensive wounds (arms and hands), in addition there were 18 wounds to the chest, one in the eye and also deep wounds to the scrotum.
Suspicion fell immediately on Pomeroy, who was arrested despite his mother's protests, who was denied the right to have a lawyer.
Following Jesse's arrest his mother lost her job and was forced to sell her shop. When they started refurbishing it, discovered the corpse of little Katie, in an advanced state of decomposition, hidden under a pile of ashes.
The process of Jesse Pomeroy
The process of Jesse took place on 9th and 10th December 1874. The prosecution wanted to charge him with first-degree murder, which sentence would have been hanging, but the defence insisted that he had mental issues.
It was proven that Jesse knew exactly what he was doing, that he was aware it was wrong and therefore tried for first-degree murder and sentenced to death.
Given his young age, however, no governor had the courage to sign the judgment and then opted for a life sentence to be served in isolation.
During his stay in prison the only person who visited him was his mother.
In 1917 he was removed from isolation and in 1929 he was placed in a nursing home, where he spent his last years.
He died in 1932 without ever showing any remorse for what he had done.