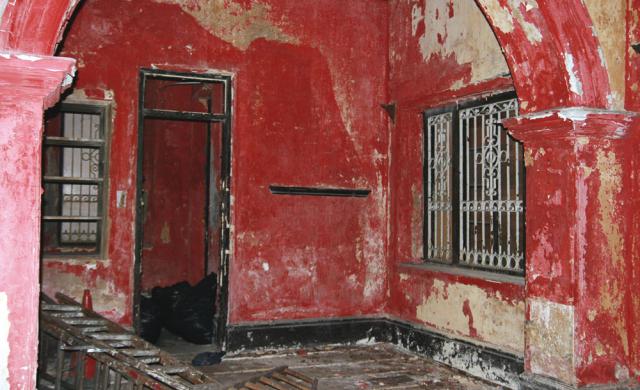 Nam Koo Terrace is the name of an abandoned house that is located in Hong Kong and that is said to be haunted.
History
The house, also known as "the haunted house in Wan Chai", consists of two floors and was built between 1915 and 1921.
It was owned by a wealthy merchant family from Shanghai, called To, and was the home of a very famous Hong Kong businessman, To Chun-man.
During the Second World War, however, Chun-man was forced to leave the house after the Japanese invasion.
It is said that the house was used by the Japanese as a brothel and that many Hong Kong women were confined to his rooms and forced to become sex slaves.
After the war ended Chun-man returned to live in Nam Koo Terrace, but died a few years later. The house remained owned by the To family until 1988, when it was sold to the company YUBA.
In 1993 YUBA sold the house to another company, Hopewell Holdings, which still owns the property. Despite the fact that Hopewell Holdings has requested and obtained the various permits to demolish the house, the works were never carried out and Nam Koo Terrace still stands in a state of neglect.
The ghosts of Nam Koo Terrace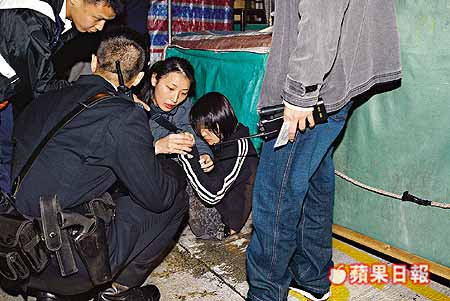 Many argue that the house is haunted by the spirits of the women who were imprisoned there, many of whom died from abuse.
Shouts coming from the rooms of the house have often been heard, and sometimes strange lights inside were seen.
In particular, in 2003, a group of eight teenagers decided to spend the night in the rooms of Nam Koo Terrace, to see if inside supernatural things really took place.
None of the eight girls stayed in the house until the end of the night and, indeed, three of them began to get very agitated once they entered the house.
One in particular had a nervous breakdown, and while all the others were running away, she fell behind unwilling, or perhaps unable, to abandon the property.
Her companions said she appeared to have suddenly changed personality and the voice with which she spoke was not her usual one. Then they called the police to take her away but she responded aggressively:
it took two police officers to drag her out of the property. Both her and two other girls were taken to the hospital to receive psychiatric treatment.
It's not all: throughout the years more than 30 corpses have been found in the house and in the garden.
It is said that those who enter in Nam Koo Terrace have visions of women covered in blood and decapitated, and they all end up takingtheir lives. Nam Koo Terrace looks like a place it's better to stay away from, just like the forest of Ahokigahara.
Despite the plans of Hopwell Holdings to demolish the house, it seems that now they have decided to leave it untouched as a historic monument.