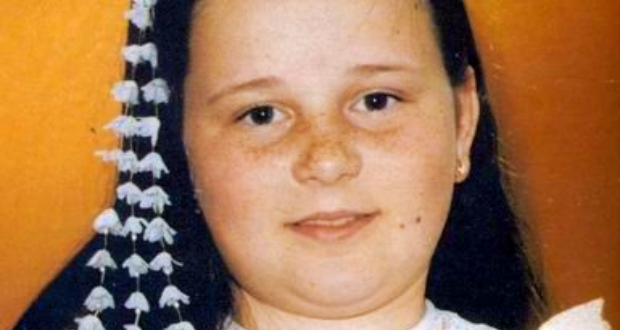 A few days ago, September the 18th to be exact, it was the thirtieth anniversary of the death of Rosa Fernández Gonzálvez, just 11 years old, due to an exorcism. Her mother was convinced that the little girl had become pregnant by Satan.
Rosa the Healer
Rosa Gonzálvez was the mother of little Rosa and was known as "Rosita la Curandera", the "healer". The woman, 36 years old at the time of the events, had earned a reputation as a healer in Almansa, a small town in the autonomous community of Castile-La Mancha, Spain. The woman always claimed not to ask for money for her healings, carried out by the imposition of hands or by ointments prepared by her, but to accept only the offers of those who turned to her. However, her fame had become so great that her husband had left his job as a shoemaker to help his wife in her peculiar activity.
At some point she decided to have her sister Ana help her, not because she believed that she had powers, on the contrary, the sister did nothing during the healing sessions, but only because at that time there was a popular belief that the best healers worked in pairs with their brothers or sisters. She wanted to increase her prestige in the eyes of her clients, so she included her sister during her sessions.
One of her most loyal clients was María de los Ángeles Rodríguez, with whom it is said that Rosa had a relationship – that was not even that much of a secret. María has a sister, Mercedes, and Rosa suggested they join her and her sister to create a double healer couple, a clever marketing move that would further enhance her reputation as a healer ( as well as her wallet).
Before the murder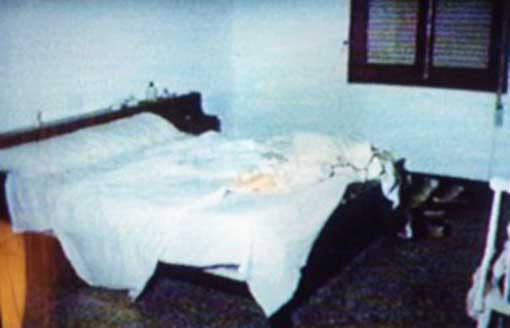 The events that will lead to the atrocious death of little Rosa date back three days before the murder. Rosa was a great connoisseur of herbs and their properties and it is likely that she and her accomplices took hallucinogenic substances during these days.
On Saturday, September the 15th, 1990, Rosa, María and Mercedes went to dinner together, then each went home.
On Sunday, September 16, at about 3:30 p.m., Rosa calls María and asks her to go to her house. María goes to Rosa's house with her children, where she meets Rosa in a state of agitation. She tells her that the spirit of her (Maria's) husband, Martín, is possessing and hurting her, so she decides to exorcise her. She also tries to exorcise her friend's children, sticking her fingers down their throats to expel evil. The strength is such that the children bleed. Luckily for them, Martín shows up at the house to take his family back. María does not want to go home with him, but the man manages to bring his children home, saving their lives.
On Monday, September the 17th, Martín returns to Rosa's house to try to bring his wife home, without succeeding. At this point Jesús, Rosa's husband, returning home, sees the state of the two women and begins to call for help. The sisters of the two women, Ana and Mercedes, and Rosa's sister-in-law, Josefa, hurry to the healer's house. The group goes into the bedroom, where Rosa begins an exorcism session on María. Screams, prayers, mysticism and religious rites continue until Rosa calms down. María says she is finally saved. Everyone leaves the apartment. Rosa and María lock themselves in their room, while Jesús and his daughter are in another room. At midnight a Mercedes shows up again, reaching the two women, and another ritual begins.
The day of the massacre
On Tuesday, September the 18th, Jesús enters the bedroom, where he sees the three women, naked, covered in excrement and urine. They force Jesús to clean everything, beating him. Then, they order him to take his daughter to their room. Frightened and in pain, he obeys, then he is locked out of the room. The women make the girl undress, then throw her on the floor.
At this point, an exorcism begins on Mercedes, guilty of being possessed by Martín's spirit. Rosa shoves her fingers down her throat, making her bleed. The sight of blood convinces the healer that Mercedes is cured. Now, Rosa is convinced that the spirit is possessing her daughter and starts beating her. Jesús hears the cries of the little girl and tries to save her, but he is beaten again by the women, who then move into the little girl's room and barricade themselves by pushing furniture against the door.
Jesús hears screams and noises coming from the room and calls Ana to help him get inside, in vain. At this point María gets her period, a sign interpreted as a "devil's abortion". Rosa starts hitting María in the belly and after seeing that she was losing more blood, her attention shifts to her baby girl. She goes to her daughter and tells her "you are pregnant with Satan!".
At this point the madness becomes brutal, bestial. María and Mercedes hold the child, while Rosa puts her fingers in her vagina. She scratches and digs until she puts her whole hand in. The little girl cries out in inhuman pain. The mother keeps scratching and tearing, puts two hands in and rips her uterus and ovaries. She continues and reaches the intestine. After interminable minutes of atrocious suffering, due to the great loss of blood the little girl dies, but the three women do not stop and in turn continue to extract the intestine from the body of the little girl.
At nine o'clock, finally, Jesús and Ana manage to enter the room, finding themselves in front of a macabre scene. Jesús runs to call the police, while Ana is joined by the two women who tell her that she is the key to resurrecting the little girl. Her eyes are the key. Ana is beaten and risked losing both her eyes, suffering serious injuries.
When the drugs wear off, the women realize what they have done and try to escape, but are immediately arrested.
The sentence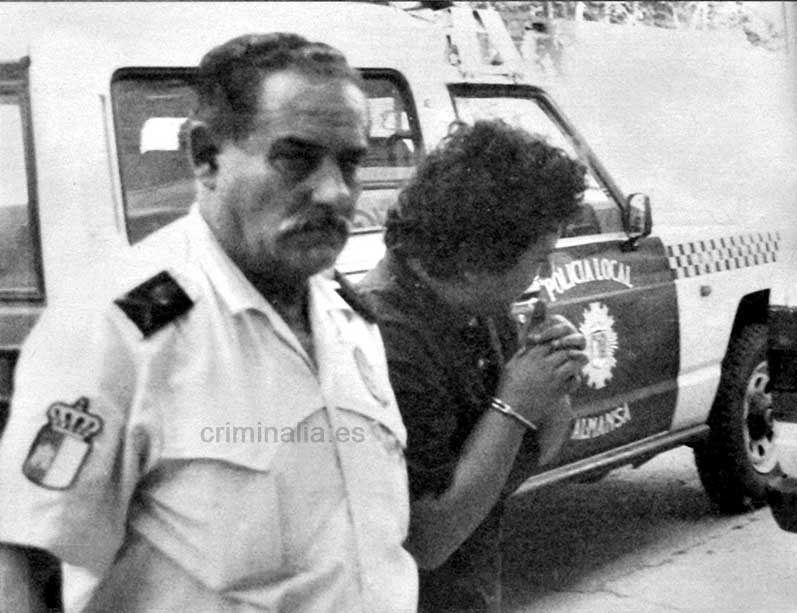 Incredibilmente, soli due anni dopo, nel 1992, le tre donne vengono assolte. Mercedes viene assolta perché non ha partecipato attivamente ai fatti. Le altre due donne ottengono l'infermità mentale e passano un brevissimo periodo in un istituto prima di essere definitivamente liberate.
The website criminalia published the photos of the crime scene (photo 3), which I do not advise sensitive people to see.