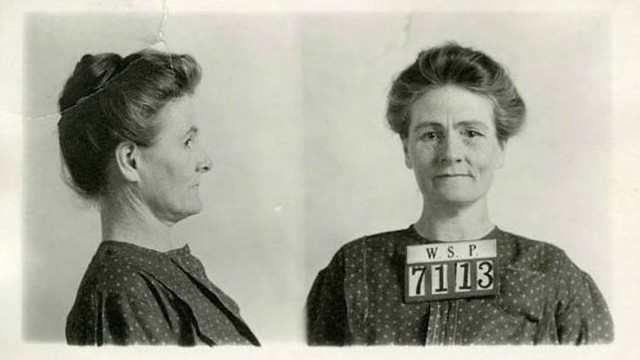 Linda Burfield Hazzard was a charlatan born in 1867. He exercised as a doctor even though he didn't have a medical degree, but he was only an osteopath nurse.
She became famous for her theories that promoted fasting as a cure for many illnesses, including cancer.
At age 18 she married and had two children, then abandoned the family and obtained a divorce in order to follow his career.
Career
She founded a clinic where the only therapy was fasting and where patients, as nourishment, were only given tomato juice and asparagus and occasionally a tablespoon of orange juice.
People were literally dying of hunger, but Linda was so skilled that she convinced them not only of the fact that they would be healed, but also that they would be back healthy as they once were.
So although they were dying, they remained there voluntarily. Once dead she robbed them of jewelry and money.
The few who survived, as soon as they left the clinic, praised the doctor and so other people asked to be admitted to the clinic.
For those who could not make it, however, it was stated that they were already sick before; they had incurable diseases at an advanced and terminal stage.
Arrest
In 1912 she was arrested for the premeditated murder of Claire Williamson, a wealthy woman of 33 who at death weighed only 22 kg.
At the trial it was proved not only that Linda stole her jewelry, but also that she had falsified her will to be the beneficiary. 
The victim's sister, Dora, testified at the trial as she too had been subjected to Hazzard's treatment. But she was saved because a friend who had gone to visit her realized the seriousness of the situation and had helped her to leave; alone she didn't even have the strength to get out of bed.
They warned the family so that they could save Claire but they arrived too late, she was already dead.
She remained in prison for only two years and in 1920 she reopened her clinic, even though her license was revoked, but it was destroyed by fire in 1935 and was never re-opened.
Death
Linda died in 1938 while trying her fasting healing techniques on herself.
Despite the many deaths that occurred in her she he became famous, even writing some books regarding her healing methods.