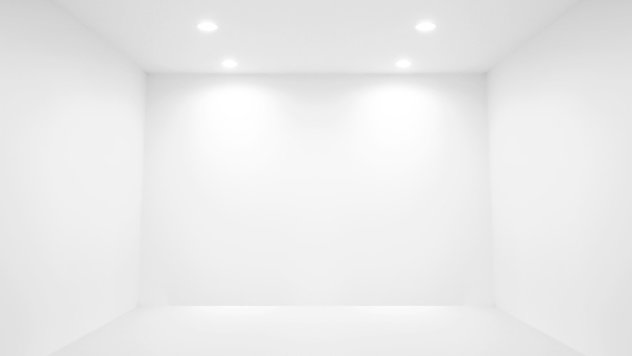 Human beings are famous for always striving to seek new methods of torturing one another. The white torture, a form of modern torture, is the result of this terrible skill.
Usually the word torture reminds of physical pain, however the white torture is a very powerful form of psychological torture.
Particularly used in Iran, there is also evidence of its use in Ireland, the United States, Venezuela and parts of Europe.
What is the white torture?
The white torture is essentially sensory deprivation.
The prisoner is locked in a completely white, soundproof room. The color white is used to hit all the senses:
White lights are coming from neon tubes positioned in a way not to create any shadow, and the prisoner is dressed in completely white clothes.
The room is soundproof or alternatively it is located in a remote place where voices cannot be heard. In this latter scenario the guards stand in silence and use special padded shoes in order to avoid causing any noise.
All surfaces are smooth
Each day they are served white food, usually unseasoned rice to deprive them of the senses of taste and smell.
Although it may seem less formidable than other corporal punishment, this torture leads quickly to hallucinations and has long-term adverse effects. The prisoners can be kept in this state for months or even years, and once outside the room the psychological consequences will be permanent

Testimonials

Amir Abbass Fakhravar
Amir Abbas Fakhravar is considered the first to have suffered this kind of torture,inflicted by the Iranian government. Amnesty International says that his cells had no windows, and everything was white. The meals consisted of white rice served on a paper plate, also white. To use the bathroom he had to slip a white sheet of paper under the door to alert the guards, and he was forbidden to talk to anyone.
Ulrike Meinhof
German journalist and terrorist, she stated that after her capture in the 70's she was put in a solitary cell, far from any residential town and located in a wing of the prison completely isolated, so she could not hear any noise or voice.
The whole cell and the decor were painted white, with the exception of the entrance door, and the only window there could only be open a few millimeters, but the view was still obstructed by a thick mosquito net. The lighting came from neon tubes and was not switched off even at night.
In addition, the heating was never turned on, even in winter.
Ulrike wrote that during her imprisonment she had a feeling that her head would explode, that her skull had been lifted and would break.
She also wrote that she felt that her cell was travelling and that it would "stop" only when, always moving, however, never ended.
She had the feeling of being silent, as she could no longer distinguish the semantics of the words; it was almost impossible for her to speak and had severe pain in the head. The agents, the visits and the courtyard seemed to be made of paper and half an hour after the visits, once in the cell, she did not know if someone had visited her the same day or a week before.
Ulrike hanged herself to the bars of her cell two years after her capture, although some details might suggest she was killed.
Seyyed Ebrahim Nabavi
Iranian journalist and political prisoner, he said that after the white torture he is no longer able to sleep without the aid of sleeping pills. Loneliness never leaves him, even after he was released in 2004.
Also, he said that he was not only deprived of feelings related to his senses but that he had also been manipulated. He was made believe that his wife had been kidnapped and that his friends had told police lies about him.
At that point something inside starts to break, and when this happens the police have the prisoner in their hands.
Amir Fakhravar
A Seventeen-year-old student, he tells of how everything in the cell was white: the floor, the walls, his clothes and even the light, that was on 24/7. He was only fed white rice, he couldn't hear any voice, nor could feel any smell. He lives like this so for eight months and after being released he could not remember the faces of his parents.