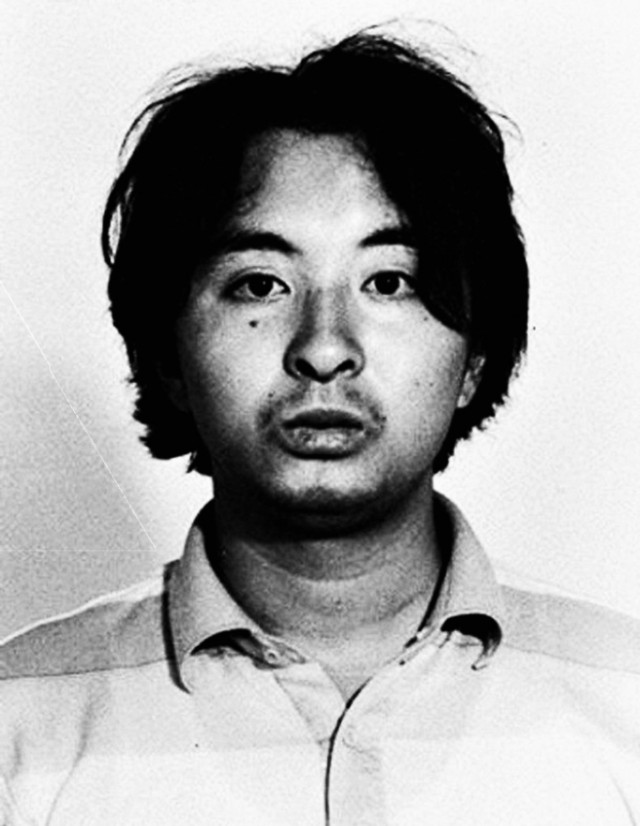 Tsutomu Miyazaki was a Japanese serial killer, a necrophiliac and a cannibal who kidnapped and murdered four girls aged between four and seven.
Biography of Tsutomu Miyazaki
Tsutomu was born in 1962, premature and with a deformation of his hands that were welded to the wrists and therefore could not be rotated; in order to do that he had to twist his entire forearm.
Because of this disability he was marginalized in school and so grew up as a very solitary and taciturn child. Despite that he had excellent grades, at least up to middle school. 
There he began to lose interest in studying and his grades deteriorated to such an extent that he wasn't admitted to the University he had chosen. He decided to enroll in a course for technical photographers.
His classmates then claimed that Tsutomu suffered from an inferiority complex because of the size of his penis and therefore took refuge in a world of manga and pornography.
In the mid 80s he returned to live with his parents, in a room he shared with his sister. The family was wealthy and socially well off and the father was the head of a newspaper agency.
Nevertheless Tsutomu was not going to follow the family business. After his arrest he confessed that he felt very lonely and not understood by the family, who did not give him attention, and felt he could not confide in anyone.
The only one who gave him a little support was his grandfather and when he had died in 1988 something inside Tsutomu changed forever.
This incident worsened his depression and in order to feel closer to his grandfather he ate a mouthful of his ashes.
He got increasingly obsessed with manga and pornography, even with children, and one day his sister foundhim spying on her while she was in the shower. When she confronted him he attacked her and later attacked his mother, who had just stepped in to demand an explanation.
The murders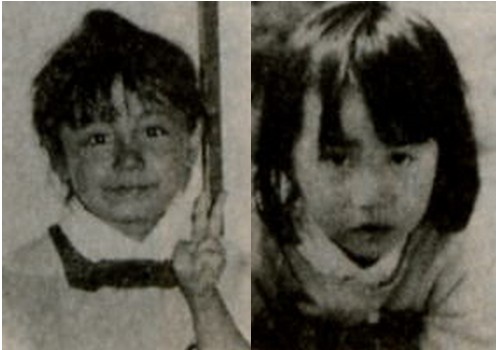 The first murder took place on August 22nd, 1988 when Tsutomu kidnapped Mari Konno, a 4 year old girl who was returning home after playing with a girlfriend. When he notices his absence, the father warned the police but no one would know anything else regarding the little Mari.
Tsutomu got her in his car and drove to a bridge near a forest. There he sat next to the child for half an hour then killed her and had sex with her corpse, which he then abandoned in the woods.
He took the girl's clothes and went home. After a few days, when the body had begun to decompose, Tsutomu returned to the crime scene, he cut the hands and feet off the small body and took them home with him, keeping them in his closet.
The rest of the body instead was burned and the ashes, together with some teeth and photos of clothes, were sent to Mari's family together with a letter saying
"Mari. Cremated. Investigation. Proof."
In addition to sending letters to all families of the murders, he also made numerous silent phone calls to torment them.
On 3rd October of the same year he kidnapped Masami Yoshizawa, only seven. He brought her to the same bridge where he had killed Mari and killed her too.
Then he has sex with the corpse, left her and returned home with the clothes of the child.
On December 12th he kidnapped Erika Nanba, four years, and he brought her to a parking lot. There he forced her to undress and took pictures of her. After killing her he tied her hands and feet, he covers her body with a blanket and put it in the trunk.
He brought her clothes in the woods nearby and then dumped the body near the parking lot. This time he sent a letter her family with the words, cut out of a newspaper,
"Erika. Cold. Cough. Throught. Rest. Death."
On June 6th, 1989 he convinces a five year old girl, Ayako Nomoto, to be photographed. Then he got her in the car and killed her.
 He covered her with a blanket, put her body in the trunk and then took her home where he had sex with her for two days, and photographed and filmed her in various postures.
When the body started to decompose he cut it into pieces, left the torso in a cemetery and the head into the surrounding hills.
He kept the hands instead from which he drink the blood and ate part of them. 
He began to fear that the police would find the body and went to retrieve her head, hiding it in the closet. He didn't, however, have time to retrieve the torso and the police found it.
Arrest
On July 23rd, 1989 he could not resist his impulses and attacked a little girl trying to shove a zoom lens into her vagina. The father notices it and called the police. T
sutomu escaped and reached his car but the police stopped him and arrested him. In his room they would find 5,763 videotapes, some containing anime and slasher films, other videos filming the victims; photos of the victims; his collection of horror films.
During the arrest Tsutomu always stayed calm and peaceful, almost indifferent. 
Because of his passion for manga and anime he is called the otaku killer and this set off panic among the Japanese population which started to fear this group of people, demonizing not only the comics but also horror movies.
The father refused to pay him a lawyer and committed suicide in 1994.
He was tried in 1990 and sentenced to the death penalty, killed by hanging in 2008.