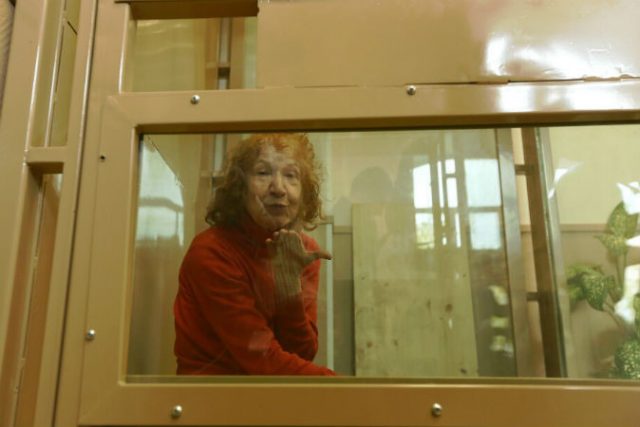 Tamara Samsonova is a lovely Russian granny with the hobby of killing and (maybe) eating people.
In 2015 she was discovered trying to get rid of the body of a 79 year old friend of hers after boiling her remains.
Does she remind you of anyone? 😉 Here is her story.
Tamara Samsonova: the Russian granny ripper
In August 2015, a mutilated body was discovered in a district of St. Petersburg, wrapped in a shower curtain. It is Valentina Ulanova, a 79-year-old woman who lives with a carer, her neighbour Tamara.
Once the investigation is underway, the videos of the CCTV cameras of the building where the woman lived show the images of Samsonova going out seven times during one single night with strange plastic bags. What they find in her apartment will leave the investigators speechless.
Who is Tamara Samsonova?
The Granny Ripper was born on April 25, 1947 in the Russian city of Uzhur. She moved to Moscow after graduating from the Moscow State Linguistic Institute (known since 1990 as Moscow State University). After graduating in languages she moved to St. Petersburg, where she married Alexei Samsonov.
The neighbours remember her as a loving, kind and caring woman, even if sometimes she acted a bit strange. However, they never suspected what was hidden behind the mask of the lovely grandma.
Tamara works in tourism, often changing jobs, until she finds a job at the hotel "European" where she stays for 16 years.
In 2000 her husband disappeared without a trace and, despite police searches, he was never found. Some theories say that it was Samsonova that got rid of her husband, but for now there is no decisive evidence.
After her husband's death, Tamara starts renting a room in her house and it is from this moment that she finds a perfect way to kill by going unnoticed.
The murders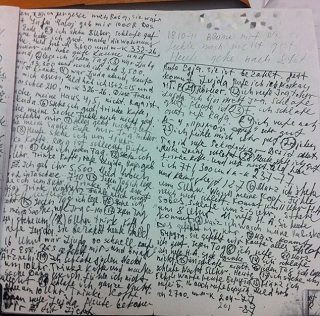 The discovery of Ulanova's body leads the investigators to search her apartment and that of her caregiver, who had been living with her for a few months. In the apartment they will find a hacksaw still covered in blood, the torn shower curtain and disturbing diaries in which Samsonova described 11 murders in three languages: Russian, English and German.
Along with the diaries, there are also books on black magic, Samsonova's passion along with that for the famous Russian serial killer Andrei Chikatilo.
In one of his diaries Tamara writes that she killed his tenant, Volodya, mutilating him in the bathroom and then scattering the remains around the neighborhood.
The confession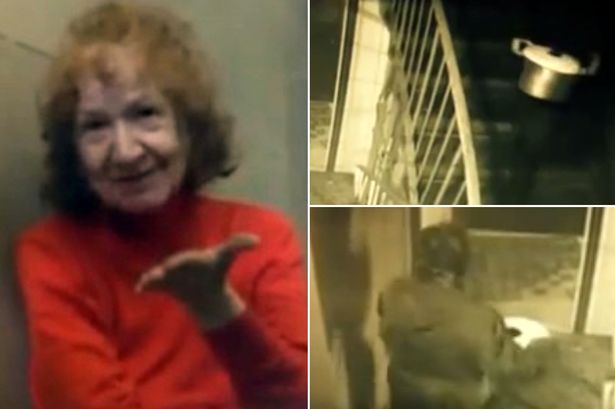 Tamara Samsonova taking out the pan with the head of Valentina Ulanova
Tamara Samsonova will confess to the investigators that she killed Valentina Ulanova after a fight over cups to wash. At that time Tamara was living with her neighbor because months before her apartment had to undergo work. Valentina had offered to host her, but once the work was finished Samsonova did not want to leave the apartment, much more comfortable than her own. The relationship between the two, therefore, was beginning to deteriorate. Perhaps that argument was the drop that broke the camel's back and triggered something in Samsonova, which in one of her diaries says she loves Ulanova, whom she fondly calls Valya.
She then decides to buy sleeping pills, crumbles them and puts them in her victim's favourite dish, the potatoe salad, then goes to sleep. She will wake up at 2 a.m., finding Valentina's body lying on the ground, in the kitchen. The woman is not yet dead, but Tamara begins to mutilate her, starting by cutting off her head, which she boils with her hands in a pot right on the stove of the victim. Then she proceeds to cut off the other limbs and gradually dispose of them. And it is precisely during the bustle of this operation that the building CCTV cameras film it.
The arrest
Tamara is arrested and she says to the judge that she deserves a punishment. The woman is also suspected of having killed a man 12 years ago, whose mutilated remains were found right in the street where Samsonova lives and whose business card was found in the apartment of her ripper grandmother.
On November 26, exactly four months after the discovery of Ulanova's body, Tamara is subjected to a psychiatric report, the outcome of which shows that the woman is dangerous for herself and for others.
A month later, she was sent to a psychiatric hospital in Kazan for treatment.
We do not know exactly how many murders she has committed. According to her diaries she killed 11 people and there are those who say that she also killed her husband and Valentina Ulanova. She is currently under investigation for 14 murders.