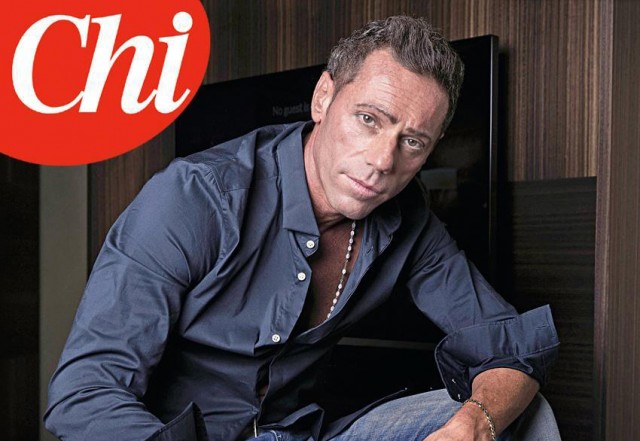 Pietro Maso was the protagonist of one of the biggest cases of crime Italian: in 1991, along with two friends, he killed his parents to cash in his inheritance. After spending 22 years in prison he was released in 2013 and tried to start a new life.
And it is in 2013 that he wrote a letter to Pope Francis entrusting his spiritual father with it, Monsignor Guido Todeschini, who gave it to Pope Francis.
The pope, a few days after receiving the letter, called Pietro Maso. All this was revealed by Maso himself in an interview with the weekly magazine Chi, out today. 
This is the first interview given by the forty-four year old after his release, where he denies having killed to get the inheritance.
The man, who will turn forty-five in July, spent 22 years in prison for killing his parents the night of April 17th, 1991.
He said, "I was the evil", but also said that Pope Francis had compassion on him, as well as Monsignor Guido Todeschini, his spiritual guide, and defines both of them as "saints."
The call came one morning in 2013, while Maso was in the company of his partner. After answering a voice on the other end of the phone said, "I am Francis, Pope Francis". Pietro Maso was caught by a strong emotion and shouted "Your Holiness."
In the letter he had written to apologize for what he had done and asked for prayers for his co-workers who had accepted him nonetheless. 
In prison, as often happens to other criminals, he found faith and therefore decided to write to the Pope.
It is not the first time however that Maso interacts with a Pope. He had in fact also got intercession from Pope John Paul II who told him "Keep going."
Maso apologized for what he did, but denied having killed his parents for money. At the time he said it because one of the friends who helped him had asked for a loan and was in economic difficulties, but Pietro Maso had already tried to kill his parents in at least three previous occasions before the crime.
He did it because he was "sick". He claimed to have been sick since he was a child, to have had many problems but no one to confide in. 
This deep unease he felt, perhaps, could be the answer to what he did.