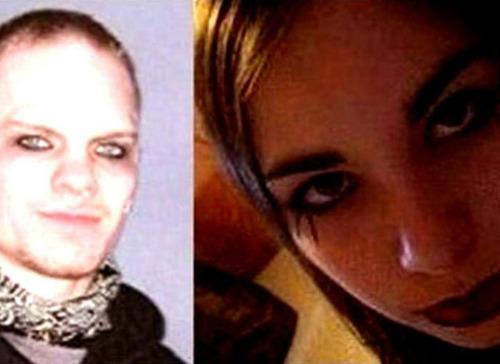 In April 2006, three members of the Richardson family, in Canada, were killed. The murder was planned and committed by their twelve year old daughter and her 23-year-old boyfriend Jeremy Steinke. The girl's name was not revealed because of her age.
The murder of the Richardson family
On the 23rd April 2006 the neighbors of the Richardson family, worried because they had not seen their neighbors for a while, called the police.
At one o'clock in the afternoon the bodies of the Richardson spouses Marc 42 years and Debra of 48,were found on the first floor of their house and upstairs the body of their 8 year old son Jacob was found, but there was no trace of their twelve year old daughter.
The police initially thought that the little girl could have been killed too, instead she was found in a city located about 130 kilometers away from her home with her 23 year old boyfriend, Jeremy Allan Steinke.
Both were arrested on charges of murder. A few days later a friend of Jeremy was also arrested, as she had helped them to escape from the crime scene and had made some evidence disappear.
The motive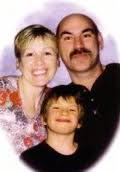 According to friends of the twelve year old killer, her parents were opposed to her relationship with Jeremy, ten years older than her, and would have prevented her from seeing him.
Shortly after their arrest Jeremy asked his girlfriend to marry him and she accepted. Friends of the boy declared that he claimed to be a werewolf 300 years old and that he liked the taste of blood; also he wore a small vial of blood around his neck.
The two killers had an account on a vampire website and the police thought it was there that the two got to know each other met, however it turned out that they had met at a punk rock concert a few months before the murder.
Before the murder Jeremy had watched the movie "Natural Born Killers" with his friends and he had told them that he was thinking of killing the family of his girlfriend. Furthermore, he remarked that the film told "the most beautiful love story of all time."
Legal Consequences
The girl's name was not made public because she was a minor. Again because of her young age could not be tried as an adult and the maximum possible sentence would be 10 years imprisonment.
The verdict came more than a year later, on July 9th, 2007, that she was found guilty of first-degree murder and was sentenced to the maximum sentence, ten years in prison, minus the time she had already spent in prison while waiting for the verdict. 
Four years of her sentence were spent in a mental institution and four and a half years in a community. Jeremy was instead sentenced in 2008 to three life sentences, one for each victim, and eligible for parole after 25 years.
The girl was released from the psychiatric hospital in 2011 and in 2012 she expressed remorse, genuine one according to doctors, for her actions.
Jeremy's friend who was initially arrested pleaded guilty to obstruction of justice and was sentenced to one year of home arrest.