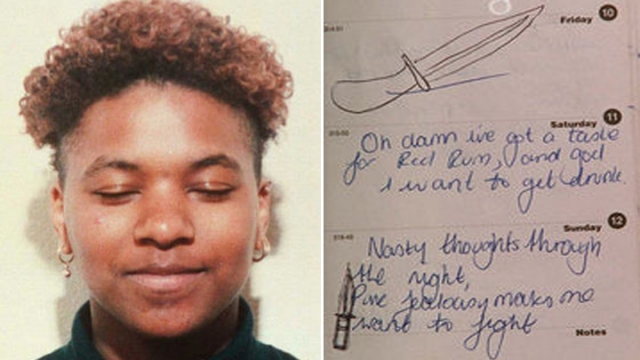 Sharon Carr is not well known. Yet she should be since she's the youngest killer in the UK.
When she was 12 she brutally stabbed an 18-year-old girl, but that's not the end. The crime was so violent, and with an obvious sexual purpose, that the police thought that the murdered was a man.
So Sharon was never suspected, and got away with it for two years until she killed again.
The murder of Katie Rackliff
It's June 7, 1992, and Katie is coming home from a nightclub when she is brutally murdered.
The attack is violent, and she's stabbed 32 times: in the chest, so much to mutilate her breasts, vagina and anus. The most horrifying aspect is that the person who is feeling pleasure while it kills is Sharon Carr, a 12 year old girl.
After the attack Sharon returns home and will never be suspected of the murder. The police thought it was a sexual murder and that the killer is a man.
Two years go by and the murder of Katie remains a mystery. But in 1994, Sharon is arrested for stabbing a classmate without reason.
The confession
While waiting for the process, she's held in an assessment center where she attacks two operators and tries to strangle them.
She takes a fancy to one of the guards, and begins to tell him about the murder of Katie, two years earlier.
The girl knows details only the murderess could have known since they were not disclosed to the public. For example she describes in detail a specific injury and knows that the killer stole a bracelet to the victim.
The police then begin a search at Sharon's house where they find her diaries. The cops will find many drawings of knives and sentences that describe Katie's murder.
In a note she wrote this:
Every night I see the devil in my dreams, sometimes even in the mirror. Then I realize that instead it's me.
After these findings the police questioned Sharon for 27 hours, during which she confessed the murder of Katie.
The sentence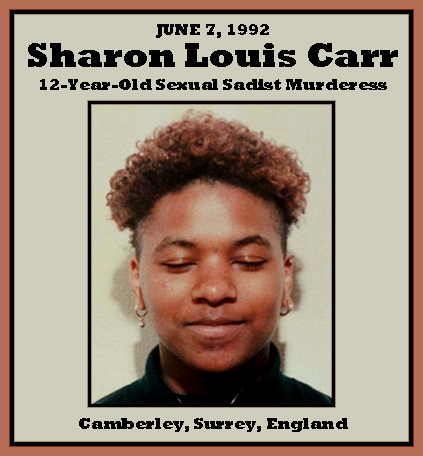 In 1996 she was sentenced to life imprisonment with a minimum of 14 years, later reduced to 12, before they can apply for parole. Since 2009, therefore, he could apply to be released.
For now, however, she is in a mental institution and can't make such request while in a hospital. She will have to wait for her release and then apply for parole.
Katie's parents were shaken by the sentence given to their daughter's killer. They are indeed confident that once free, Sharon will kill again.
Sharon seems in fact to have always been attracted by violence and sadism: before killing Katie, she had already beheaded the dog of a neighbor and had fried a live hamster. She was dubbed by the press as "The Daughter of the Devil".
In 2001, at age 20, she married another criminal, Robbie Layne, guilty of murdering his mother gagging out her eyes.