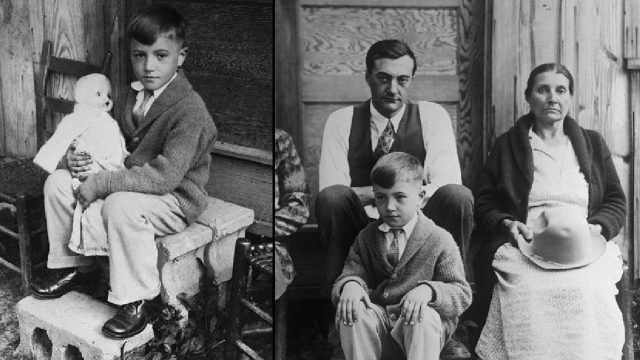 Carl Newton Mahan when he was only six killed his eight-year-old friend by shooting him with his father's gun.
The facts
On May 18th, 1929 Carl Newton Mahan killed his friend, Cecil Van Hoose. Both lived in the city of Paintsville, Kentucky, a small mining town where life was hard.
The great crisis would hit the United States a few months later but people were already struggling to survive.
Precisely for this reason Carl and Cecil were looking for pieces of scrap iron to sell and make some money.
Carl found one but Cecil snatched it from him and then hit him. Carl then run home, got on top of a chair, took the gun that his father held above the door and went back to Cecil.
When he saw his friend he yelled, "Now I'm going to shoot you!" Then he pressed the trigger.  Cecil died and Carl became one of the youngest killers in history.
Guilty or not?
Despite Carl killed Cecil, many have wondered if he really knew what he was doing. It 's true that children at age six can distinguish the good from the bad, but it is also true that they look upon the behavior of the adults around them to understand how to behave and a small mining town in 1929, perhaps, was not the best environment where to grow. Despite that Carl was sent to trial.
The process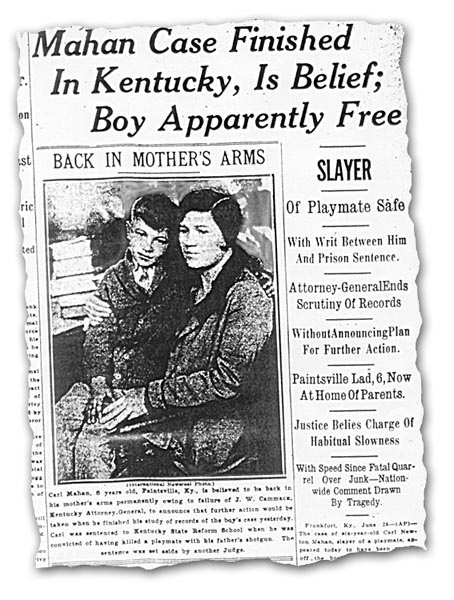 A few days after shooting his friend Cecil, Carl was sent to trial. There, the child described the facts and told why he had killed his friend.
After his testimony the trial went on all day and he spent the rest of the time at the defense table, sometimes falling asleep, as it is normal for a child his age.
After the trial, the jury met to establish a verdict and after thirty minutes they decided to accuse him of manslaughter and sentenced him to 15 years to be spent in a juvenile institution. 
Carl was able to return home after his parents paid, with the help of friends and relatives, a bail of $500.
After the ruling public opinion was divided: there were those who considered the sentence too mild and those who considered it too severe, and Carl's family began to receive letters of support and others expressing outrage.
Finally, a judge issued a writ (a procedural scheme for rights protection) in which it was ordered not to send little Carl in a juvenile institution. The child was finally free to go home.
Little is known of the life of Carl Newton Mahan after the trial. We only know that he came home, he moved to the County of Jefferson and died in 1958 at age 35.