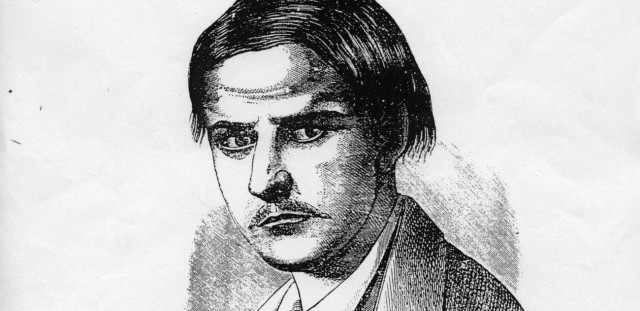 Vincenzo Verzeni seems to be the first certified serial killer in Italian history. He tortured his victims at the early age of 18 and was arrested when he was 22.
Story of Vincenzo Verzeni
Vincenzo was born in 1849 in Bottanuco, a town in Bergamo province, from a poor family.
The father was always drunk and violent while the mother suffered from epilepsy. Vincenzo was a strong boy, 166 cm tall and weighting 68 kg and is a loner.
The problems in the family made him grow introverted and unable to establish relationships with his peers, especially with girls.
Always quiet and polite, he appeared very harmless. No one knew, however, that behind this facade a sadistic murder was hiding.
The first assault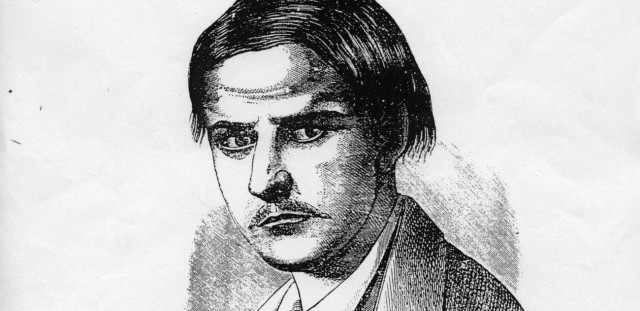 The first recorded attack was the one against his cousin Marianna, in 1867. While she was sleeping Vincenzo grabbed her by the throat and tried to bite her. Her cries though made Verzeni run away.
In 1869 he made three attacks. The first against Barbara Bravi who was approached by an individual who grabbed her by the neck.
Her cries, again, made Vincenzo flea and Barbara, despite not being able to immediately recognize her attacker, after his arrest concluded it could have been him.
The second victim was Angela Previtali who was attacked and dragged into an isolated area. After a while, however, moved with compassion, Vincenzo freed her doing her no harm.
The third victim of that year finally was Margherita Esposito who was attacked on the street. She manages to break free,hit him in the face and identify her attacker as Vincenzo Verzeni who actually had some injuries on his face. No further action was taken though.
In 1871 he attacked two women, Maria Previtali and Maria Galli, in two separate incidents. He grabbed both by the throat and threw them to the ground; they both recognize Vincenzo as their attacker.
The murders
The first murder took place in 1870 but Verzeni was not considered responsible immediately and so he continued its aggression.
The victim was Giovanna Motta, 14, who disappeared from home and was later found dead. The bodywas found naked, tortured and horribly mutilated. The interiors were removed, and later found in a mulberry cable, the sexual organs mutilated.
The neck was full of bites and a part of the calf was removed, torn with ferocity. Her mouth was stuffed with earth and next to her, on a rock, 10 pins were found.
The second victim was Elisabetta Pagnoncelli who was killed in 1872. Even her body was found tortured, quartered and full of scratches and bites just like that of Giovanna
The arrest
Vincent was arrested in 1873 and his psychiatric examination was commissioned to Cesare Lombroso, the father of modern criminology, who described him as a sexual sadist, vampire, devourer of human flesh and suffering from cretinism.
During the trial the murderer affirmed:
"I killed those women and tried to strangle the others because I felt a great pleasure in that act. The scratches that were found on the thighs were not produced with nails but with teeth, because after choking them, I bit them and I sucked the blood that was flowing, which I enjoyed very much."
Vincent escapes the death penalty thanks to the votes of a single juror and was sentenced to forced labor. 
He does not resist, however, the long and hard work and in 1874 he was transferred to a criminal asylum. There he received extreme "treatment" like buckets of cold water thrown from three meters of height and hot baths.
Following these episodes on July 23 he was found hanging in his cell, fully naked except for socks and slippers.
For a long time it was believed that he was dead in this way, suicidal, but recent studies have found some articles of the newspaper "L'Eco di Bergamo" in which it appears that in 1902 Vincent had returned, to his native country, Bottanuco, after serving his sentence in the prison of Civitavecchia. He remained there until 1918, the year of his natural death.
His mummy is still preserved in the Museum of Art of Criminological Roberto Paparella.