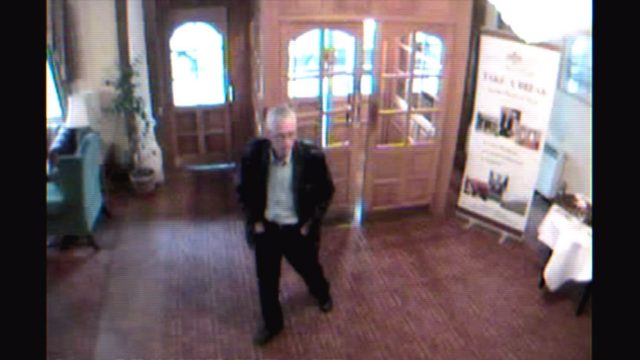 The suicide of Peter Bergmann is one of the newest and most fascinating unsolved mysteries. The man traveled to Ireland where he stayed in a hotel for a few days, went out on a few strange errands and was finally found dead on a beach.
The mystery
In June of 2009 a man with salt and pepper hair and a leather jacket arrives in County Sligo, Ireland, aboard a bus. His intention apparently is to disappear without leaving a trace.
Its place of origin and real name remain a mystery; the only thing we know is that he traveled widely to erase all evidence of his existence before dying on a beach in Rosses Point.
When his body was found he had no documents on him or anything that could give any clues about his identity. Even the clothing labels had been removed. Since then, June 16, 2009, investigators have tried to shed light on the mystery, but the only clear thing of the matter seems to be the strong man's will to disappear anonymously.
The last days of Peter Bergmann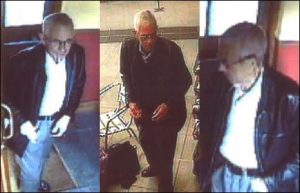 The man arrived at the Sligo bus station on June 12, 2009 at 18.28. He was carrying a shoulder bag and a larger bag. Hetook a taxi and reaches the Sligo City Hotel, paid his room in cash, gave the name of Peter Bergmann at the reception and an address in Austria. The man had a strong German accent,
but after his death the investigation revealed that there is no Peter Bergmann in Europe, America or South America that fits the mysterious man's description, and the address given was that of an abandoned field.
Every morning for three days the man left the hotel with a purple plastic bag and every time he went back to the hotel he was without it. We now know that he was getting rid of his clothes and his personal effects little by little, in fact no personal effects were found during investigations after his death.
His images on the CCTV cameras are very few, and this indicates that Peter had planned everything very carefully, in order to leave the fewest possible traces. In Sligo there are many CCTV cameras and they are all clearly visible. The man must have avoided them as much as possible, getting rid of his belongings very far from the town.
The police said they have looked everywhere to find clues that could lead to his identification: garbage cans, public parks, private gardens, parks and even the local landfill. Unfortunately to no avail.
The second day in Sligo, Peter bought an 82 cents stamp from the post office. It was never discovered who he had sent letters or where.
The day before the discovery of his body, Peter asks a taxi driver to take him to the quietest beach in Sligo for a swim. The taxi driver then drove him to Rosses Pointport. Once there, the man got out of the taxi, looked around smugly and then went back into the taxi to get back to Sligo.
He had found the place where he wanted to die. 
The next day he bought a one-way ticket to Rosses Point after having checked out.
Peter left the hotel with three bags, including a purple plastic one, but he got to the bus station with only two. There he stopped to eat a sandwich and drink a cappuccino.
Although he did not speak with anyone, many people remember seeing him at the beach. A couple remembers seeing him and greeted him at 22.30 on 15 June. At dawn on June 16 his body was found by a man who had gone to the beach for a run.
Oddities of the case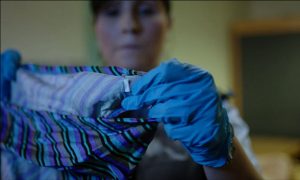 The man had removed all the clothes labels, even on the underwear, and this indicates how carefully he had made sure to leave no traces.
The autopsy revealed death by drowning, but also that the man was suffering from prostate cancer with bone cancers
and that he had suffered from heart attacks. However, no medication was found in his body, not even traces of a common aspirin.
The police tried in vain to solve the mystery of his identity, showing pictures of Peter not only in Ireland but also throughout Europe.
They took his DNA and his fingerprints were sent to all police forces around. Again, to no avail.
Peter probably thought that his body would be carried off by the current and never found again. Instead fate would have it to be retrieved, giving rise to one of the saddest and fascinating mysteries of the century.
His last days were the core of a documentary titled "The Last Days of Peter Bergmann," which won Best Documentary prize at the International Film Festival of Melbourne in 2014.